During the 1990s, the cardiovascular group in Pfizer, located in the UK, was looking for new drugs to treat cardiovascular disease. The group had already scored major successes in the cardiovascular area most notably with Norvasc, a branded version of amlodipine. This became the ultimate calcium channel blockers for people who have been diagnosed with hypotension.
During the course of their work, the blockade of a specific enzyme, phosphodiesterase-5 (PDE-5) caught their attention. Early research demonstrated that blocking PDE-5 in animals enhanced blood flow to a large assortment of organs and that an inhibitor of PDE-5 could be useful when treating cardiovascular conditions such as heart failure and angina.
Once a novel, potent PDE-5 inhibitor was found, the team rapidly advanced the compound to the clinic. Although initial trails were disappointing and the program almost discontinued, an important observation was found in male volunteers who were dosed with 50mg of the inhibitor. The men were getting more erections, which as a finding wasn't far-fetched. Because of its primary design to increase blood flow, this finding wasn't a shock, but a surprise. It had not been anticipated to affect the penis, and rather increase blood flow in other organs. Once this was observed, the prospects of this new, novel inhibitor had changed dramatically. With more research and tests, this potent PDE-5 inhibitor would become the first oral treatment for erectile dysfunction.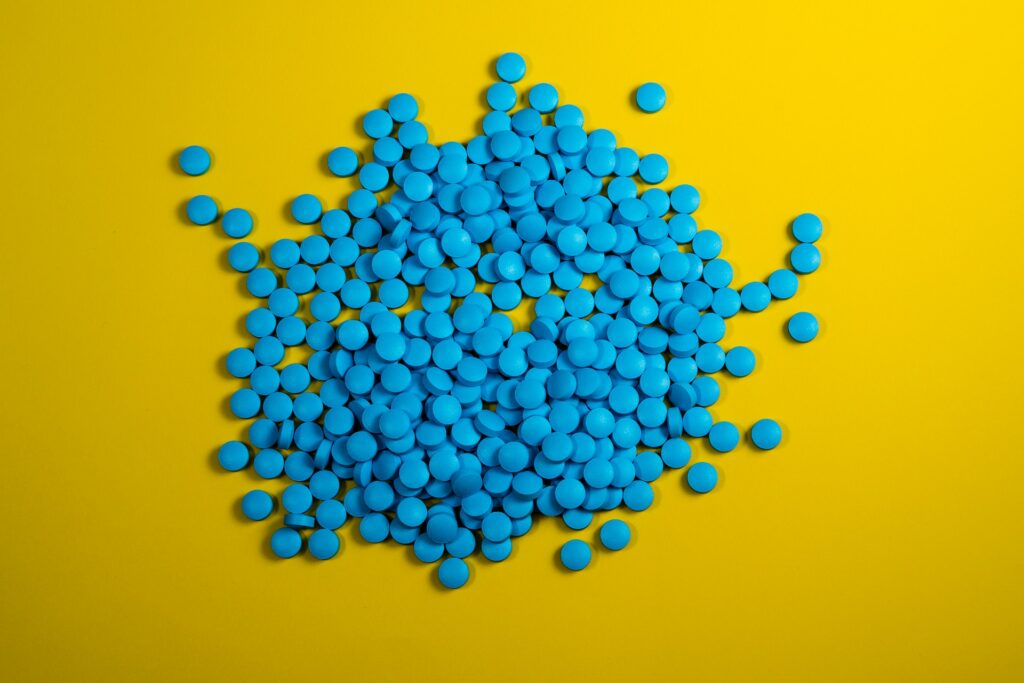 After further tests and successful trials, Pfizer began a major development program for the now named sildenafil. This was uncharted territory, there was currently no known oral treatment for erectile dysfunction. At the time, Pfizer consulted with the U.S. Food and Drug Administration to demonstrate the safety and efficacy of sildenafil. As an example, what would become the gold standard for evaluating erectile dysfunction drugs, the "International Index of Erectile Function" was created in collaboration with the FDA. Pushing forward, Pfizer then went and conducted thousands of clinical trials to prove the drug was safe and effective. On March 27, 1998, the FDA approved sildenafil for the treatment of ED. Known generically as sildenafil, Pfizer created a trademark and called it Viagra, the now famous diamond-shaped blue pill.
Whilst the primary focus for Viagra was erectile dysfunction, it was also discovered that it can be useful when treating a specific lung disease called pulmonary arterial hypertension. Pulmonary arterial hypertension is high blood pressure in the blood vessels that supply the lungs. If left untreated it is a serious condition that can damage the right side of the heart. Due to how sildenafil works, it was thought that it could also be used to treat PAH. Pfizer began clinical trials and sure enough, the trials showed that the inhibitor improved exercise capacity, functional capacity and hemodynamics in PAH patients, leading to a second approval from the FDA for sildenafil for this condition.
Continued advancements in research have led to speculation from scientists that PDE-5 inhibitors like sildenafil could have long-term benefits in treating cardiovascular disease. Now, a new study out of the University of Southern California has provided evidence that this could be the case. The USC researchers sough to find out whether PDE-5is reduces the incidence of major adverse cardiovascular events defined as cardiovascular death, hospitalization for myocardial infarction, coronary revascularization, stroke, heart failure and unstable angina. They carried out a retrospective observational cohort study in a large US claims database in men with one or more diagnoses of erectile dysfunction without prior major adverse cardiovascular events within one year. The analysis compared 23,816 men who had been exposed to PDE-5is vs 48,682 men with no exposure to PDE-5is. Their average age was 52.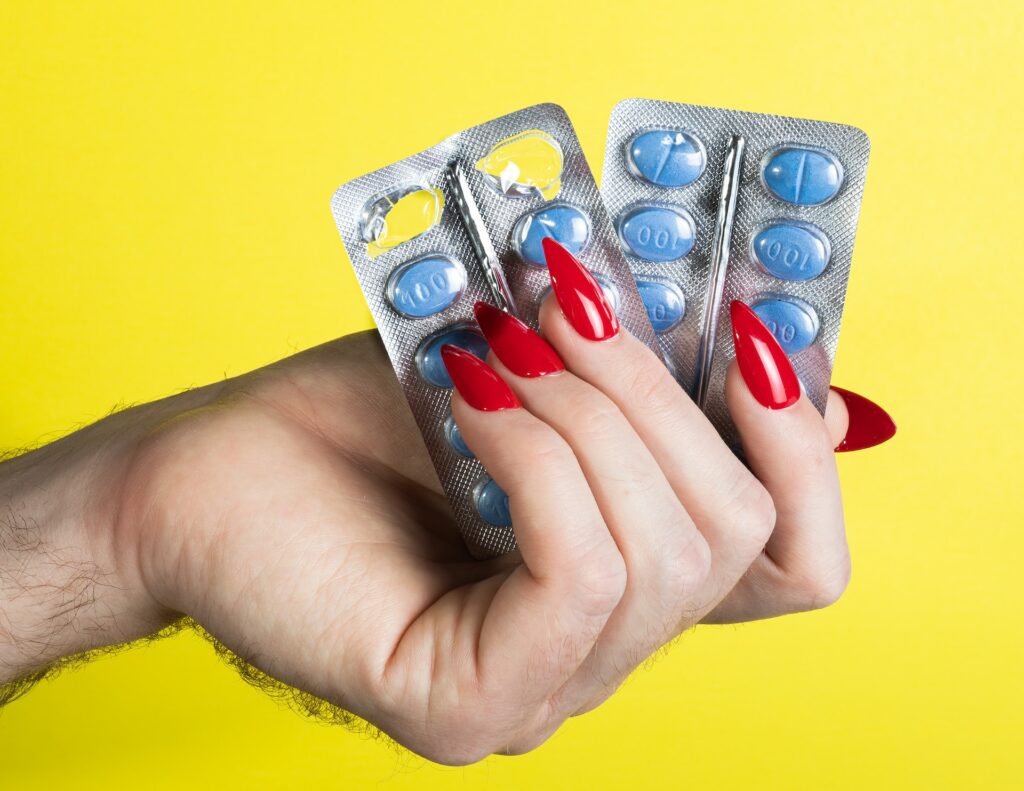 The result returned something interesting. Of the men analysed, those who had taken ED drugs had a 13% lower rate of MACE, 25% lower rate of mortality and 39% lower rate of CV mortality when compared to men who had not been exposed to ED drugs. Additionally, the men who had the most exposure to PDE-5is were associated with the greatest reduction in major adverse cardiovascular events and death. As originally envisioned by the Pfizer scientists, PDE-5is do seem to have a beneficial impact over the long-term on better blood flow results that lead to better cardiovascular outcomes.
So, the question is, will there ever be a generic form of Viagra that is prescribed routinely for men at risk for cardiovascular disease? At the moment, no, it's unlikely. This was simply a retrospective study looking for potential benefits. For PDE-5is to be approved it would need to go through an actual study to prove it can prevent heart attacks and stroke. Such a study wouldn't be small either, and would likely require up 20,000 heart patients – half on standard therapy and the other half on their standard therapy plus sildenafil – AND then following them for three to five years to measure the outcomes. A study as large as this would require anywhere between an estimated $1 – 2 billion. Complicating matters further, due to how cheap and generic PED-5is is now, it would essentially mean companies would find it difficult to recoup costs of running a high-cost clinical program, and even less likely to turn a profit.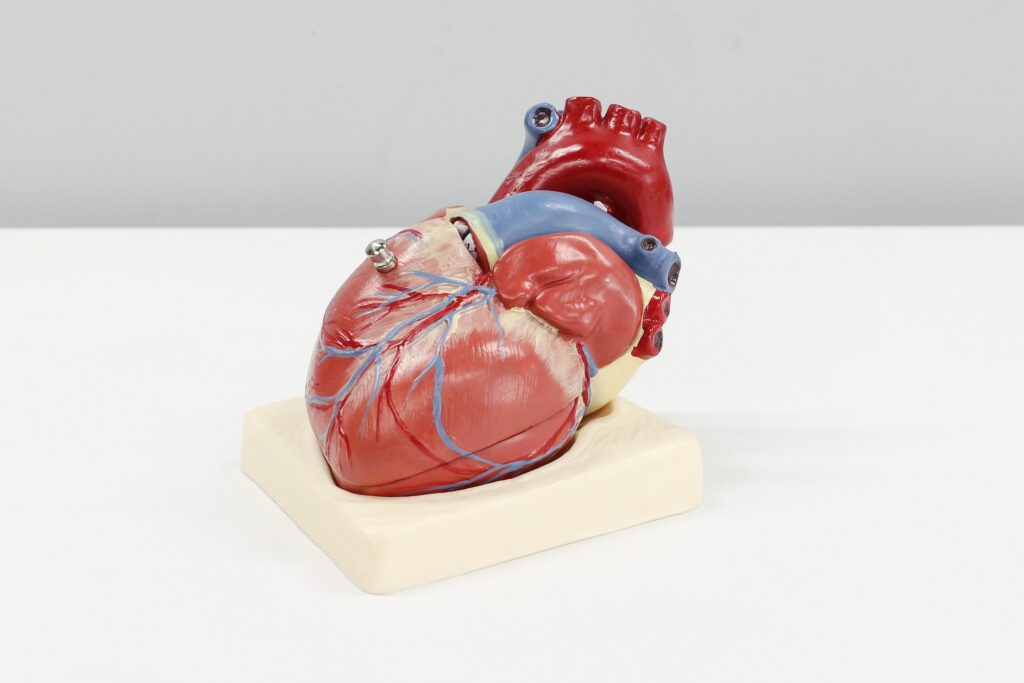 The National Institute for Health could possibly run this type of study. However, the NIH is unlikely to ever receive the financial resources nor the capacity to run such a program.
However, the results of the other trials aren't wasted. It has been proven that PDE-5is and Viagra are important for treatment of erectile dysfunction and pulmonary arterial hypotension. Not only have they been proven to be safe but they may also provide long-term cardiovascular protection.